Okay! My turn for a forum RP! I call it "The Pocalypse: Against the Machine"! It's my first attempt at an RP, so I'm still experimenting. It is based in The Pocalypse world, but the characters have never met the characters in The Pocalypse's main story (the comic)… as far as we know! If you want to participate or just read it, check out the forums!
The game is inspired by three of my favourite "old-school" RPGs: Earthbound, Robotrek, and Pokemon (like I need to link that one). Earthbound was the first RPG I ever played! (I don't count "Lagoon". Yuck.) So, expect a few RP gameplay elements from those games. Maybe. I'm not sure what I'm doing ;)
I know that a lot of you have waaay more experience with this stuff than I do, so Im counting on you to help me and the story out! Here's the first screen from the forum: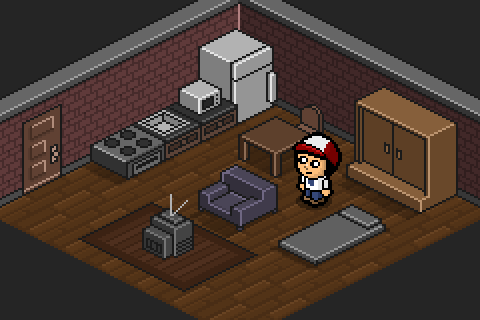 An eighteen-year-old young man stares at the walls of his crummy one-room apartment as he waits to be named.
What is his name?
As I'm still experimenting, I don't know how often I'll update it, but know that The Pocalypse's main story will always take top priority! While you're waiting for an update, feel free to participate in the other awesome RPs in the forums!
Enjoy Scene 13 – "Until Proven Innocent"!
Please continue to vote! :D The Mystery Mutant's sketch is still the incentive! Thank you for voting everyday!
You can follow The Pocalypse on Facebook, Twitter and RSS, too!