We took part in our first gaming event yesterday at Project Play in London, Ontario :D The event saw over 400 people and it was awesome to showcase The Pocalypse, The Pocalypse Defense 2, and BlockHopper! I have never said the words "It's RPG slash Tower Defense game based on my webcomic" so much in one day.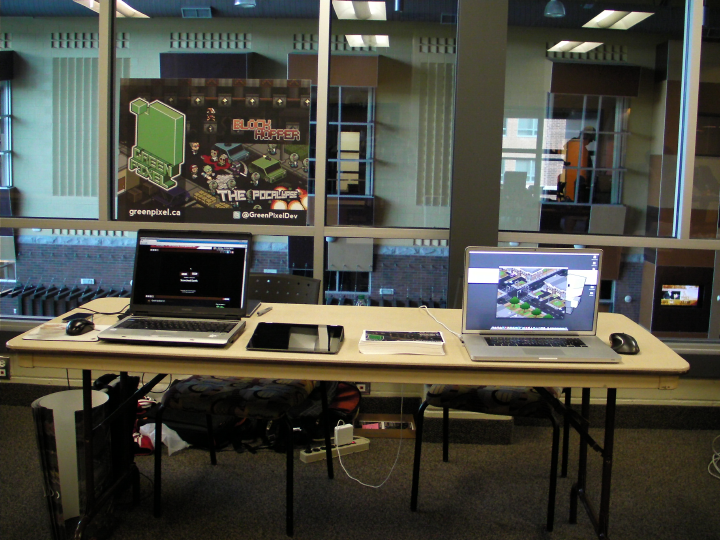 Our first ever booth! We have The comic running on the left, BlockHopper running on the iPad, and a small TPD2 demo running on the right :D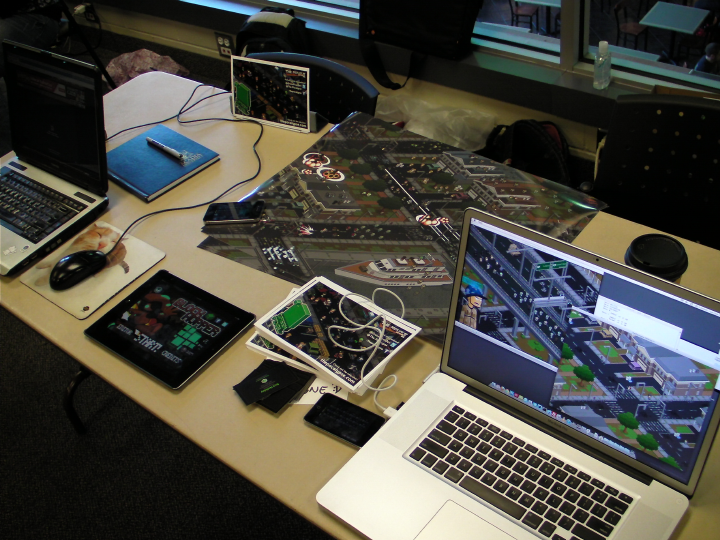 I'll be selling those posters sometime next week in the store :D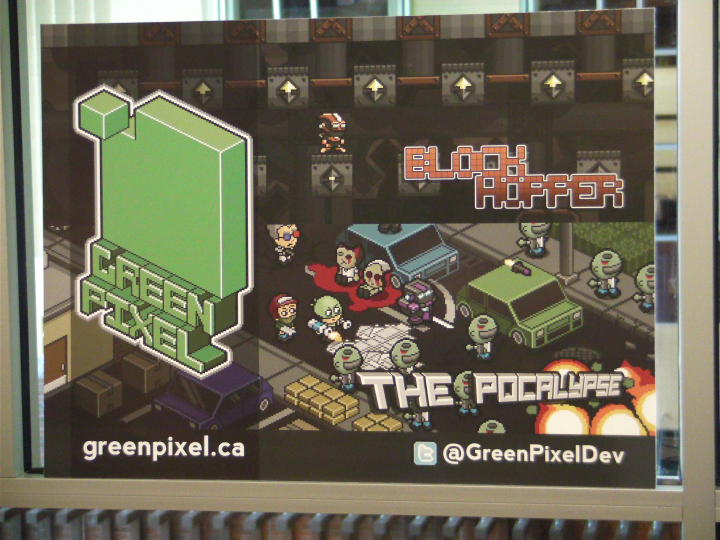 Green Pixel's sign!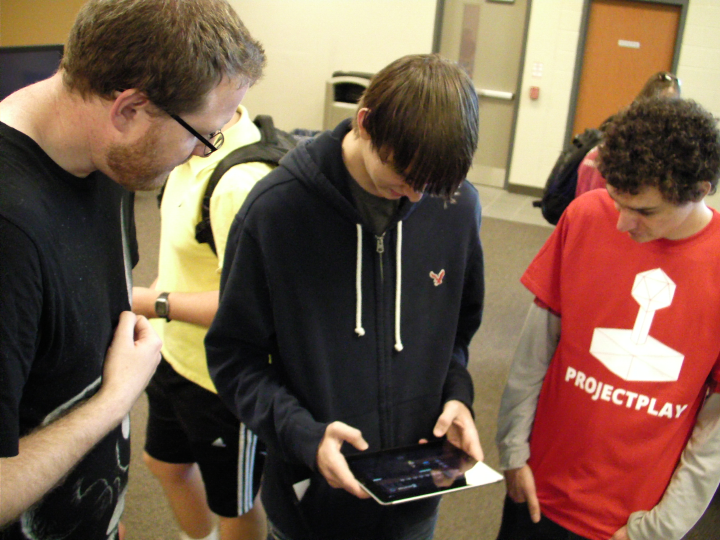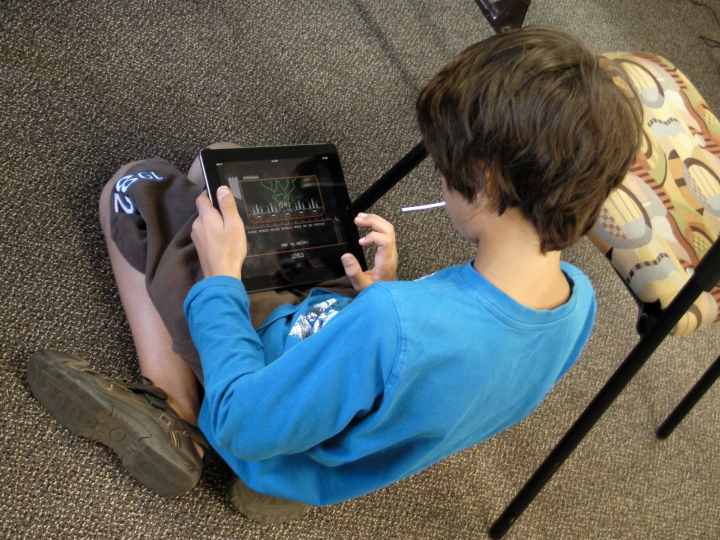 People enjoying BlockHopper! :D

We met a lot of great people and received some very enthusiastic feedback about TPD2! I look forward to playing it just as much as everyone else :D Thank you to everyone who we had the pleasure of speaking with yesterday and if you're reading this, leave a comment so I know it's you!
We hope to attend another show soon!
For all you Mutant Tier funders, we're going to put a bit more work into the demo and we'll have something for you to see soon!
I'll try my best to post the new scene sometime tomorrow! :D Thanks for waiting!