Hold My Keys, Scrufflebeck!
07/14/2011
by
Joe
We picked up some Perler Beads after seeing a lot of awesome real-life sprite characters online. Google "perler bead nes" and you'll see what I'm talking about! :D
I wanted to try it out, since I'm somewhat familiar with pixel art :D
My wife made the first three recognizable video game legends. I made the fourth one. Can you tell who it is? :D (Though the title kinda gives it away!)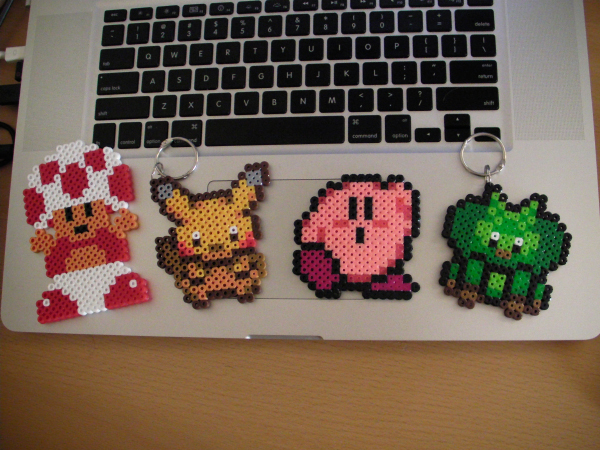 Enjoy Scene 18 – "I Swear"!
Please continue to vote! :D Bug's sketch is still the incentive! Thank you for voting everyday!
You can follow The Pocalypse on Facebook (check out our paper doll pictures! Send me your own pics, too!), Twitter and RSS, too!