Thank you all again for helping us win one of the prize pack in the StartOff competition! Here's Rich and me accepting a prize! (I'm on the right and Rich is on the left! I look pretty short in this pic, eh? Haha :D)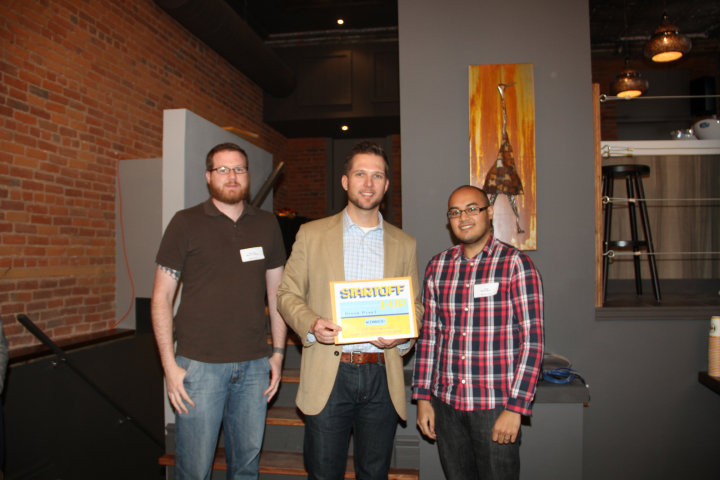 You guys are the greatest community that a little webcomic creator could ask for! :D
Thank you for voting for the plant brain ball's name too! We have a winner – as you can see in todays scene :D
Enjoy Scene 4 – "Connected"!
Who can you find in the Hammerston suburbs? Vote to see! Please vote for The Pocalypse here everyday! (Powerfist, Greybane, Rosa, Cross, Stinger, Jake, Obliteration, and Doc are in this one!) I'm going to try coming up with a new incentive every update (or every few updates) :D Thank you for voting!
You can follow The Pocalypse on Facebook, Twitter and RSS!
Thank again to Anthony Pendon for the scene's music! :D