Shirts currently unavailable!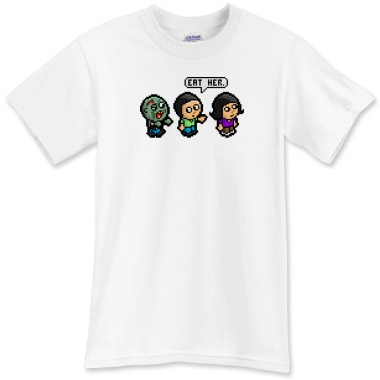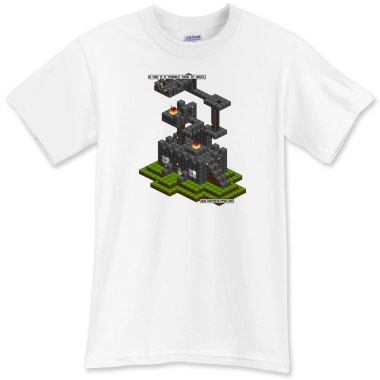 Scrufflebeck Bead Keychain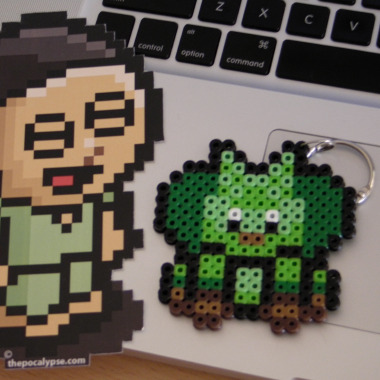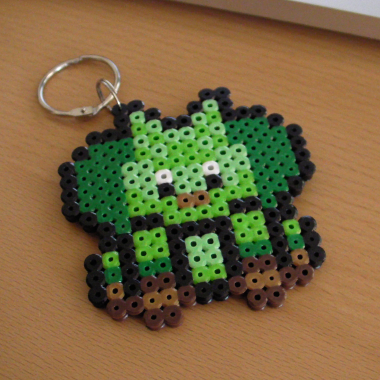 Are your keys constantly attacked by vampires and zombies? Well, here's the solution: a Scrufflebeck bead keychain! Now's your chance to have our favourite plant monster hold your keys :D
Scrufflebeck measures 8cm by 8cm and is less than 5mm thick, so he's small and thin enough to fit in your pocket and big enough so that you'll never lose your keys again!
Each keychain is made by Joe, bead-by-bead and is only CDN$8 plus CDN$2 for shipping (wherever you are)! Payment is made through PayPal, which doesn't require you to sign up if you're paying by credit card :D Please make sure that I get your address and your e-mail address and I will get your Scrufflebeck made and shipped to you as soon as I possibly can! Thanks!
Production stopped for now! Sorry!