Sorry the scene's late, everyone! :D
I put up a new shirt design in the store! Check it out! Here's a higher-res image of the design: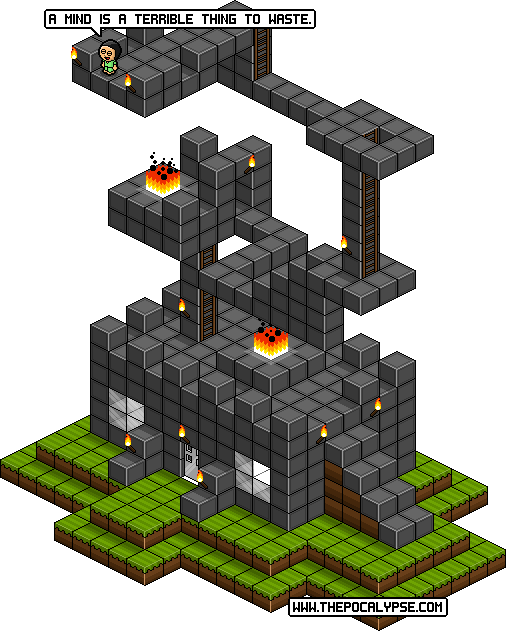 Thanks to the awesome people in the forums who gave me the idea!
100 members in the forums! Woohoo! Thank you all for joining and I look forward to having more and more members :D As promised, I'm going to start a thread containing the original The Pocalypse webcomic, which I invite you all to continue in the forums :D
You can still view the comic and our members' contributions, but you have to be a member to contribute yourself!
Please continue to vote and nominate (if you think I deserve it)!
Enjoy Scene 8 – "Rosa's Cantina"!
EDIT: The old The Pocalypse can be found here in the forums! Please join to contribute to the story!