We're headed to Tokyo Game Show in the morning, so I won't have time to do Scene 16! It'll be ready for Monday, though :D
I'll take as many pics as I can :D And, if any of you are going, look out for Mega Baby: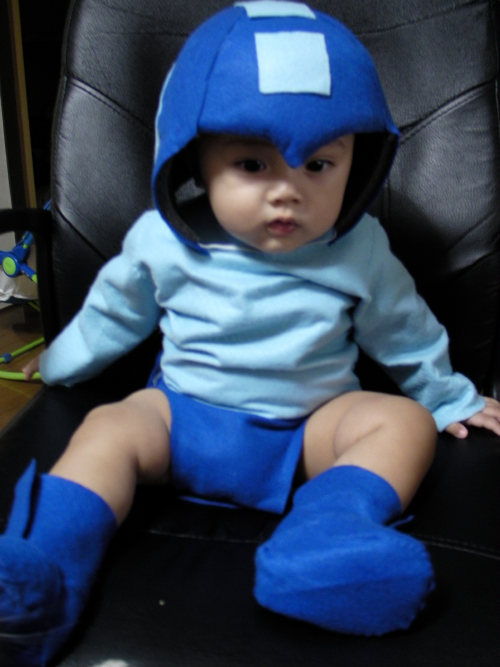 I'll be the one holding him, so say hi! :D
Have a great weekend!
Please continue to vote and get yourself a Cubert wallpaper! :D Thank you for voting everyday!
You can follow The Pocalypse on Facebook, Twitter and RSS, too!
Keep playing BlockHopper beta and please keep sending us feedback! Thanks for playing! :D