It wasn't 3 months this time! ;D Nothing much to update you on, just plugging away as usual!
I do have this awesome Fan Art I have to share with you from Jared Donovan Neveling, though!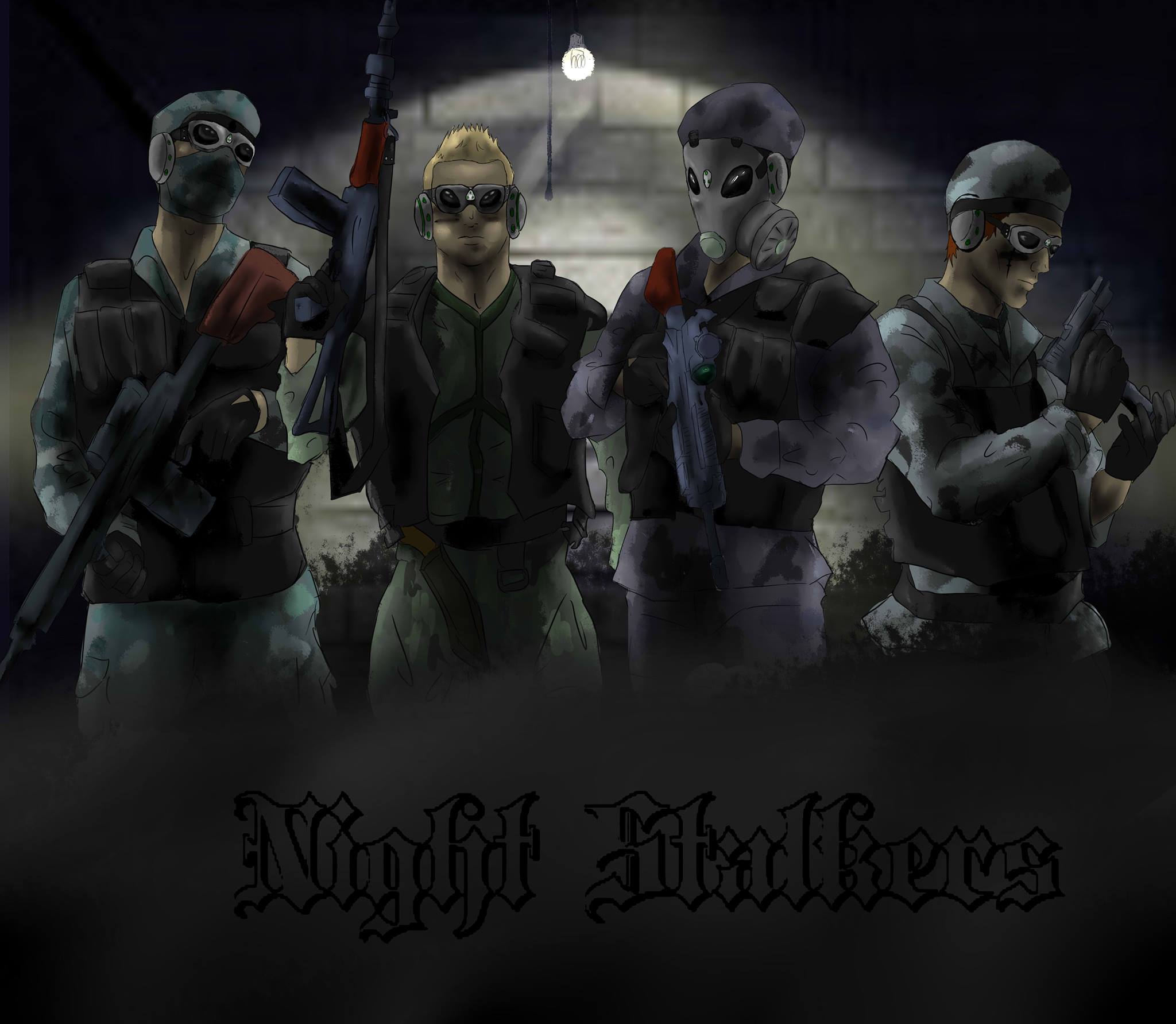 Thanks, Jared! The Night Stalkers look pretty badass in that light :D I would totally line up to see a Night Stalkers movie!
Thank you to Braulio, Santiago, RobiTribal, Tthalia101, Pseud0nym, and everyone else who joined me in my live stream :D The scene wouldn't have been made without such good company!
A huge THANK YOU goes out to Jeremy R, who created the song in the Dream World! He's making beautiful music for TPD2 as well! :D
Really appreciate all the comments you're all leaving for every scene, everyone :D It reminds me that there are many of who still follow and support The Pocalypse!
Enjoy Scene 18 – "Punishment"!
You can follow The Pocalypse on Facebook, Twitter and RSS!
IMPORTANT EDIT: Eep! I get a warning from Google Chrome when I visit the site! I can see malicious code in the site's .js files and I've tried deleting the code whenever it shows up. I'm really sorry and I hope no one has been infected. I'm going to keep researching and trying to figure things out on my end and if any of you has any advice or insight please e-mail me at joe@grenpixel.ca :D Thank you so much for your understanding and, don't worry, this won't stop me from making scenes! :D