Yes, expect a few The Pocalypse Defense 2 campaign scenes while the campaign is running :D We gotta spread the word as much as we possibly can! :D
I'm extremely happy to say that thanks to all of you funding and sharing, we're at $1,300! Now, as I work on this preview trailer, I present a campaign poster for you to share on any social networks you're on and even plaster all over the walls of your city! ;D If you do print these out and stick them around the physical world, please take a picture and send it to me! I would LOVE to see it! :D
As seen in the scene, here it is! (Look familiar? I feel like I'm running for president :D)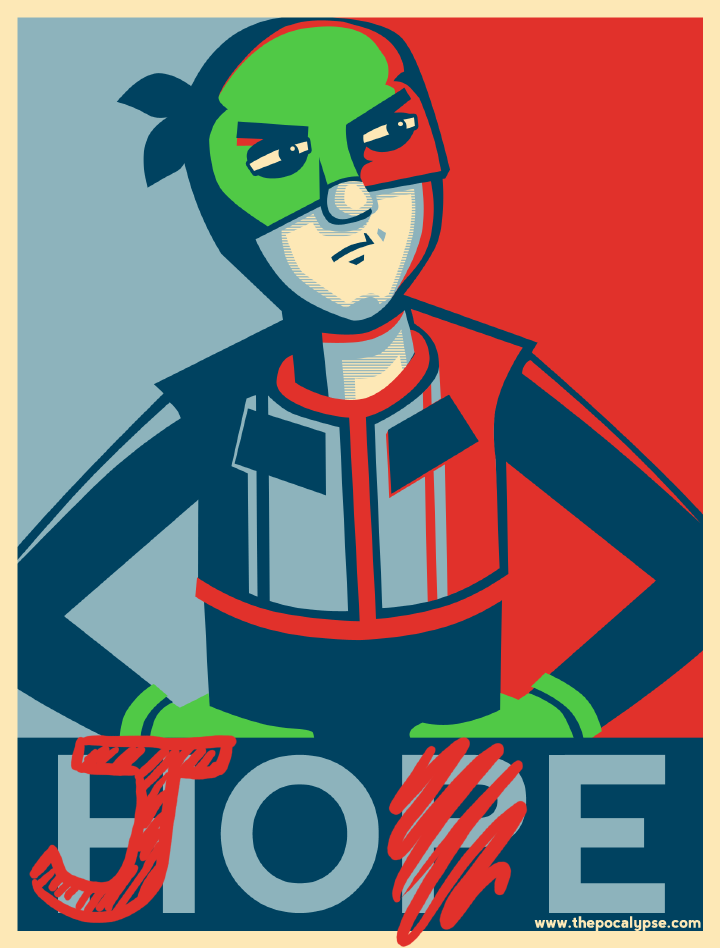 If you need a bigger image, let me know and I'll send you one!
The Indiegogo page is still here: http://www.indiegogo.com/thepocalypsedefense2, so please send more people to it! :D
Thank you so much to those who've funded and to those who are referring people, the game will happen because of YOU!
You can follow The Pocalypse on Facebook, Twitter and RSS!
Have a great weekend, everyone!