Gotta post the scene early because we're off to Tokyo to spend the rest of Golden Week. I'm bringing Joe, Bernie, and Jess with me, so I'm looking forward to looking like a psycho as I take pictures with one arm extended holding a paper doll :D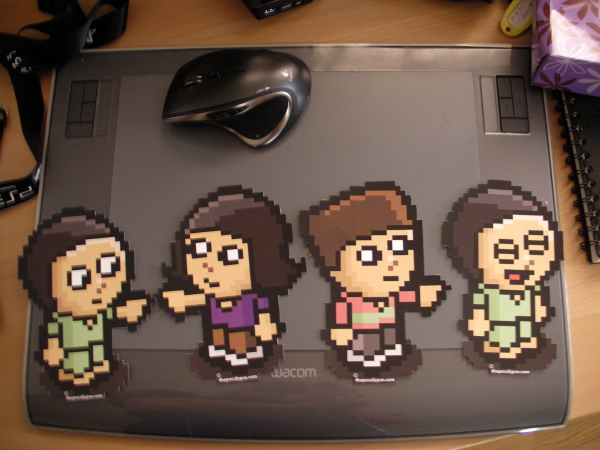 Here we go! Joe looks excited.
I'd love to see where you're from by using the paper dolls for pictures around your neighbourhood :D You can find them on The Pocalypse's Facebook page!
Enjoy Scene 18 – "My Name is Bernie"!
Please continue to vote! :D The Mystery Mutant's sketch is still the incentive! Thank you for voting everyday!
You can follow The Pocalypse on Facebook, Twitter and RSS, too!